Apparently, the UTF-8 support in libyaz and Tellico is not only good for Hebrew, it works for Korean, too!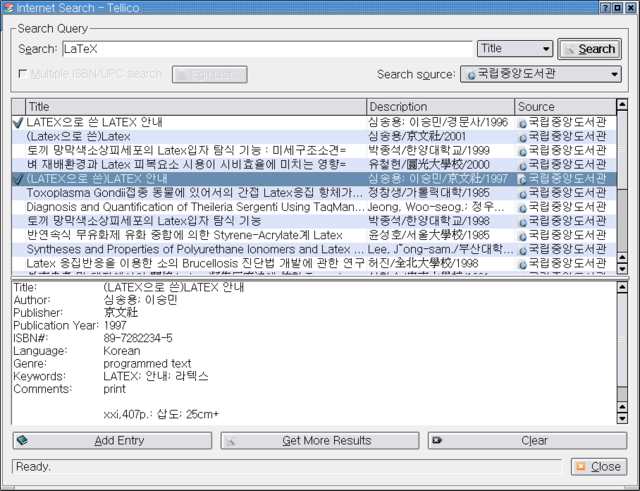 KDE의 컬렉션 관리 도구. 책과 참고문헌 목록을 관리할 수 있다. BibTeX 또는 BibTeXml 형식을 읽을 수 있고 내보낼 수도 있다. z39.50 프로토콜을 통해 국립중앙도서관, 국회도서관 자료를 프로그램 내에서 검색하고 결과를 목록에 추가할 수있다. 책과 참고문헌 외에 비디오, 음악, 게임, 동전, 우표, 등의 수집 관리를 기본으로 제공하고 자유롭게 새로운 데이터베이스도 만들 수있다.
The page has information for a Korean z39.50 source at korcis-net.nl.kr.